ShoeSense Device
1. Optimizes your running stride
2. Data to help you select the right shoe, optimize pacing, and customize training plans.
3. iOS friendly app unlocks key metrics you have never seen before.
4. Splash proof design so you can run in the rain.
Purchase Device
ShoeSense Breaking the Running Myths
I know how to find the right running shoe.

Do you? Up to 25% of running shoes bought online were returned in 2021. Many people pick running shoes based on comfort, color and cost. At Shoesense we feel like there is a better way of picking running shoes for your specific needs. The two key components for selecting the right shoes are: the foam, which helps to absorb the 7-10 times your body weight of force felt during every step of running, and the stability component, that keeps your foot from collapsing too far. Shoesense measures the force that is felt by the body and the rate at which your foot collapses. By using both these measure we give you a side by side shoe report on which shoe is the best for your unique stride.

I have a good feel for what pace to run.

The temptation is to train too hard or not hard enough. Overtraining can lead to pain or fatigue and undertraining will keep you from improving. The Shoesense Baseline Test takes you through the 3 different training paces and finds the load data at each pace. Once the paces and loads are calculated we build you a custom training plan that gives you the proper workouts and recovery to prevent excessive training load.

All coaches are the same.

Our training plans are based on professional runners' favorite workouts leading up to their breakout races. ShoeSense leverages the experience of the top athletes in the world and provides their workouts tailored to your specific training needs so you can perform at your best.

I do a good job of logging my training.

We help you log by giving you daily post run logging with our iOS friendly app. Pair your running data with how you felt for each run to track your training progess. We provide weekly and monthly reports on your running metrics and how you can improve these metrics.

I know when it is time for new shoes.

Shoesense is there through every run to monitor the load that your body is feeling to ensure that you are within the optimal range for each day. As you train and race the sensor will monitor when the load is outside of a safe range and it is time to replace your shoes. Once that time comes we will alert you and help you find the next pair of shoes with recommendations based on your stride and others that have similar strides to you. 
Our Plans
Regular price
Sale price
$25.00 USD
Unit price
per
Coached By:
Hammer & Axe is a collective of elite runners who have found joy, connection with others, and endless life through running. We are World Championship Qualifiers, USATF Champions, All-Americans, State Champions and Record Holders—but most importantly, we are runners and share the same struggles that you do. We hope to use our experience in the sport to help runners of all ages and abilities to find a love for running. Through motivation, accountability, and informed training plans, our group hopes to help as many people find running as possible.
Learn more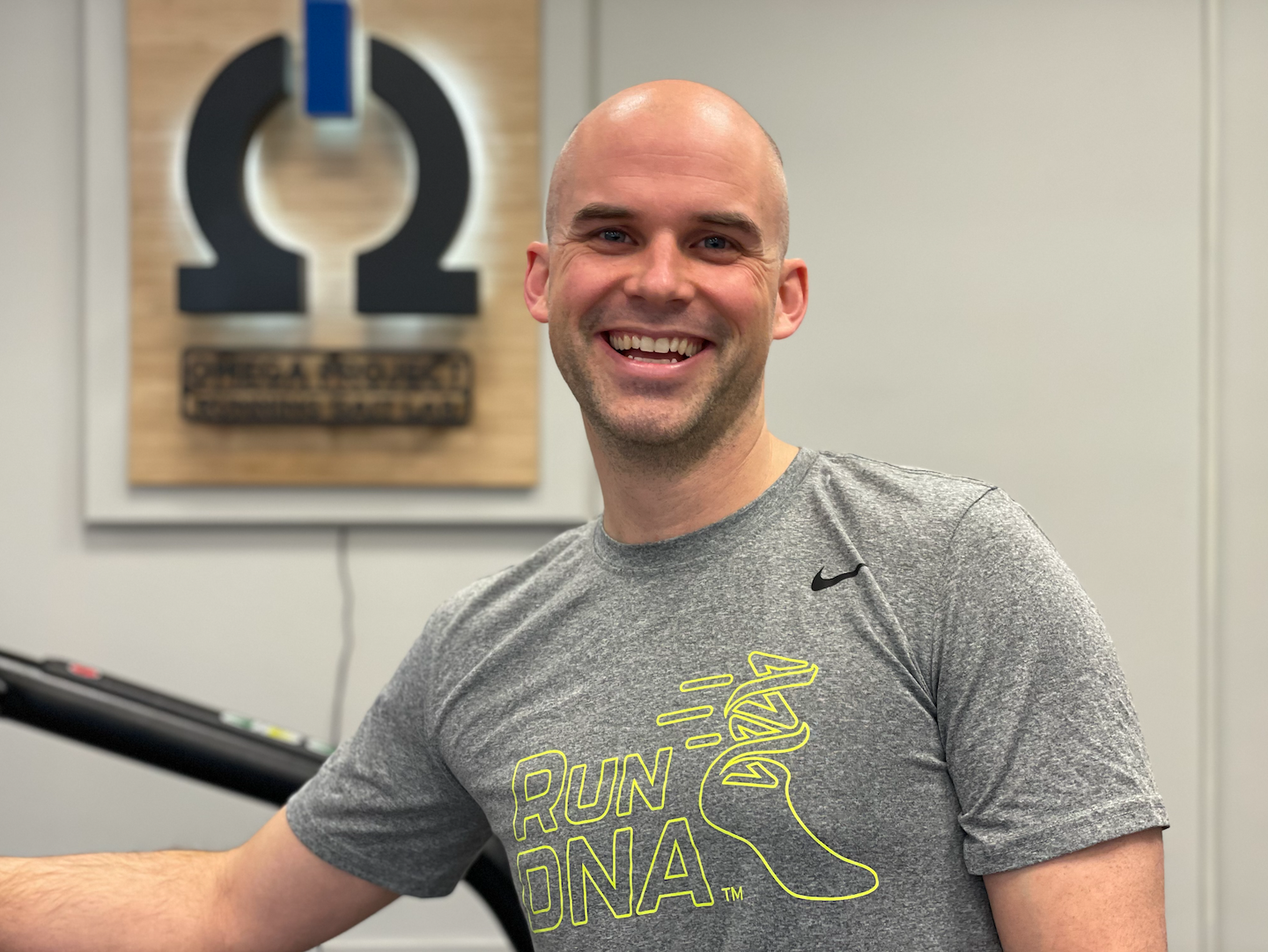 Powered by:
RunDNA is a community of running specialists and athletes, led by Doug Adams, who share a passion for running. We are committed to state-of-the-art technological developments in motion analysis, running education and tracking to enhance running training and performance. With the personalized platform, RunDNA works to treat runners as unique individuals to help them run faster and stay healthier.
Purchase Plan
Our Mission
ShoeSense believes smarter athletes makes for longer lasting bodies. Our patented technology brings the biomechanics lab to the palm of your hand. Our goal is to help you make sense of running by finding the right shoe and training smarter.
Contact Us: Shoesenserunning@gmail.com